Start your search for a Wealth Manager here
Since 2012 thousands of individuals have used our free and impartial service to find the right firm to manage their wealth.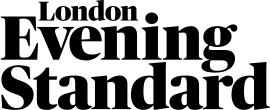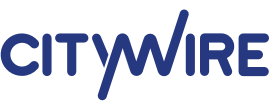 The UK's no. 1 Wealth Manager search website
Our mission is to provide investors with an objective, fast and free method of finding the right wealth manager based on their own specific needs. We represent over thirty firms, including investment managers private banks and family offices, all with a common theme; a commitment to provide the very best service and better-value fees.
We help people thinking about these wealth issues.
The decisions you make today will have a lasting impact in retirement. We'll help you get the best advice.
Whether it be a windfall or hand-earned savings, we can help you find the best firms to achieve your long-term goals.
Take a thoughtful and strategic approach to your family's personal finances during the sale of your business.
If the relationship with your current advisor has broken down, let us help you find a better alternative. It's easier than you think.
Personal injury Compensation
Through our network of specialists in this area, we are the gateway to securing the support you need.
Safeguarding against divorce
Take control, whether you are contemplating a union, sadly mulling a divorce, or now have a settlement which needs to be invested.
Looking for better returns
Has your Wealth Manager underperformed? Let us help you find the firms that outperform consistently.
Expats and international clients
Investment options in the UK for expats and international clients are wide-ranging. See how our experienced team can be of assistance.
Do you have complex wealth needs?
Complex wealth needs can arise for various reasons. Our tailored service is designed to assist you in navigating the available solution providers.
Start your 3-minute search now
Our intelligent system will find your best options, then our experienced team can then help you find the right advisers within the companies and arrange a bespoke introduction.
Answer our short questionnaire
We ask about your wealth management and understand your client profile. The questions are designed for all investor types and only take 2 to 3 minutes to complete
Our award-winning matching system will instantly work out your best matched wealth managers. One of our expert team will then contact you to make sure we haven't missed any important information.
Connect with your managers
Once you have had the opportunity to discuss your matches with one of our consultants, we'll send you a tailored proposal and arrange for the wealth managers to contact you.
Investment bulletins and guides for your wealth.
Receive our unique Investment Bulletin every month
We compile opinions from leading investment professionals and summarise the key happenings in the financial markets and how it's affecting your money.
Sign up to receive this unique bulletin every month.
No spam. Simply one useful email per month. Read our privacy policy here
"It took me years to land up on the website of "find a wealth manager". I wish I had found it 20 years sooner. Wealth management is not well known by the kind of people I know - let's call them middle class middle income people. But they are the baby boomers and NOW, they have a nice property, good pension, and may have inherited money too. Not millions but maybe approaching one million in total. They need to know that there is good advice out there, and that there are choices about that advice. Fortunately for me, I have found it"

"I have always been frustrated when looking for a Wealth Manager as they have either not had the sophistication to meet my investment requirements or I haven't had sufficient funds to 'qualify as a criteria client'. Through Findawealthmanager.com I was introduced to an investment professional who not only satisfied my objectives, but made me feel valued as a client. The process was slick and uncomplicated and a company I would recommend to anyone who is struggling to find a good manager for their money!"

"Findawealthmanager.com gave me three choices, all of whom I visited. I have been very happy with the decision I made. Thank you!"

'We inherited a large sum and the responsibility of keeping it safe and growing for future generations kept us up at night. Having never had a large amount of spare money before was a very worrying thing. We thought it would be a nice problem to have but leaving it in the bank earning close to no interest was a problem. Findawealthmanager.com helped us identify a wealth manager that is continually exceeding my expectations. They are always in our corner and keep me up to date regularly. We even get invited to events. We are very happy with the service received.

"I was with a well know national brand and after reading reports in the newspapers of overcharging and poor advice decided to look elsewhere. I was honestly flabbergasted at how much in unnecessary fees I was paying. I've saved a significant sum and the performance of my investments has improved dramatically. Well done Findawealthmanager.com. I tell all my friends about you"

"I was confused. I looked online for a suitable financial adviser and all the firms listed on Google said the same stuff like "we will really look after you" and "we care" etc. After initially exploring that research route, I discovered some firms' claims just can't be believed. I was ready to give up when I found Findawealthmanager.com. They listened to me and spoke to me in a jargon free and understanding way. They realised I was unsure about the industry and introduced me to three firms. All three were great and I just couldn't decide between two of them so in the end split my assets between the two firms. I couldn't be happier and I sleep a lot better at night now knowing I have trusted advisers in my corner"

"When I called findaWEALTHMANAGER.com, my expectations were not high but the response was immediate, several suitable matches were instantly suggested and in turn, their follow up was also very quick. The service continued through the first few months to ensure that I had been well looked after by my new wealth manager and I can recommend this site without reservation. Unlike other sites they send relevant promotional and research material but they do not bombard their clients with rubbish"

"We had been having significant problems with our existing wealth management company, due to changes in personnel and, frankly, poor advice. I used findaWEALTHMANAGER on the spur of the moment and was very impressed by the service provided. My enquiry was followed up within 24 hours and the advisor asked pertinent questions about my/our status and suggested three potential companies. I contacted all three, my wife and I had initial consultations with two and we finally decided on one, which is now our Wealth Manager. The service seems to be exactly what it 'says on the tin' and we are pleased with the advice received"

"I had been offered a very attractive transfer value for my final pension scheme so I needed some advice. findaWEALTHMANAGER.com helped me identify firms that were qualified to provide the advice I needed and could take me through the details so I could better understand the implications of what I was considering. After a very detailed process I decided to cash it in and the money is now invested with one of the firms I was introduced to. The portfolio is doing great and I am really happy with the service"
Leave us a message below
Our team of wealth experts are standing by to help answer your questions.