January is never a cheery month and thinking about dementia (or indeed any decrease in mental capacities) can easily be categorised as 'too difficult'. However, as Christmas is often a time when changes in loved ones' health become clearer, Simon Prescott, Head of Wealth Planning at Nedbank Private Wealth, highlights how you could use it as a prompt to plan ahead of future festivities.
Christmas has been and gone for another year and, while many will be focusing on Dry January and Veganuary after the seasonal surfeits, my colleagues and I instead expect to hear from some clients with concerns about family members' financial health. And while some of these conversations will focus on the end of marriages – given January has traditionally held the moniker of 'divorce month' for good reason – sadly other calls will be from one generation of a family of clients as they seek to confirm suspicions they have formed about other family members and dementia.
But why is Christmas often a period when the worries become real?
Unfortunately, it's not just a time than can be marked up to the 2021 festive season specifically, when we could finally celebrate our traditions with family and friends over multiple days. The symptoms of dementia often creep up unnoticed by those who see their relatives day in, day out and we have probably just spent more days in a group than we have since December 2019. And although the UK's Alzheimer's Society assigned 2020 as a 'lost Christmas' for those diagnosed with the disease, even prior to the pandemic Christmas was a holiday when any decline in faculties was more obvious to those visiting for two reasons.
The first is that significant planning is required – from getting the gifting right, to the state of the host's home versus its usual standards, through to the timing needed to get the multiple elements of Christmas lunch all perfectly cooked to be served at the same time. Christmas is a time when mental faculties are being pushed to the limit and may not stand up to scrutiny.
The second is that regardless of whether watching the Queen's speech with a glass of fizz is a tradition in your household, or not, many have a special schedule for the day of some sort, which typically differs considerably from any other. For those who are beginning to experience a decline in mental health, the break from the usual routine can increase the chances of new frailties becoming clearer to other family members.
It's also a condition that the sufferer themselves is not keen or able to self-diagnose. Although there has been some good news with regard to potential treatments, there remains no cure. Instead, health experts can only recommend actions which are seen to defer or slow the damage that results from the various conditions. These, however, often tend to focus on physical aspects of your health – although I was encouraged by the inclusion of stress in some relatively recent advice by Harvard Medical School in their SHIELD recommendation, which encompasses sleep, [handling] stress, [social] interaction, exercise, learning [new things] and diet.
Financial support mechanisms
For me, however, I would go further and put in place financial support mechanisms. While these will naturally cause some initial anxiety, with the support of professional wealth planning advice, they will not only reduce the stress of the person for whom any measures have been put in place, but also for the wider family.
It's also a good time to start the discussions ahead of the release of updated government advice on Lasting Powers of Attorney (LPA) due in spring 2022. This is despite the fact LPAs were only introduced relatively recently in 2007 and changes had already been made in 2015, in contrast to other pieces of financial legislation which have remained unchanged for decades, such as inheritance tax.
The review, meanwhile, is focused mainly on the increased need to support services digitally, while keeping in place (and probably expanding) the necessary safeguards to prevent people abusing the ability to control the actions and outcomes for another individual's health and financial assets.
As such, whether or not substantial changes are made to the process or how the information contained in an LPA is accessed, we still expect that multiple forms of LPAs will exist.

Top Tip
If you have suspicions that you or a family member may be experiencing cognitive impairment, it is vital to take action – and professional advice – at the earliest opportunity. It may surprise you to learn that many wealth managers have whole teams dedicated to advising on this issue and, through using our
free matching service,
you no longer have to spend hours hunting them out. Getting professional advice early can save the family a world of pain, so why not see what the best providers have to say?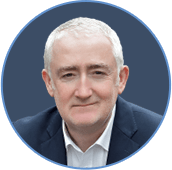 Understanding powers of attorney
The first – and the simplest – is not actually an LPA per se but rather a general power of attorney. And although this gives some limited powers to those appointed in the document to manage your finances, it typically only applies for a particular reason – e.g., support for actions linked to one asset – or around a particular event, or is effective for a limited amount of time. However, once you have been deemed to have lost mental capacity, this document becomes ineffective, unlike LPAs, which will continue to work regardless of your mental capacity in the future.
There are two separate versions of an LPA and the instance of one does not infer someone can act on your behalf with regard to matters covered by the other. Both must be drawn up separately and both need to be registered with the Office of the Public Guardian to be valid.
The first of these specifically covers health and welfare and allows decisions to be made on your behalf about where you live, who visits you and the type of care you receive. It can also allow you to authorise your attorneys to give or refuse life-sustaining treatment on your behalf, but these wishes would have to be included to apply. However, this LPA can only be used when you have been deemed to be in need mentally – it cannot be used if you can be deemed to be compos mentis, i.e., in full control of one's mind.
The second replaces what used to be called an enduring power of attorney and focuses on your financial and property affairs. However, unlike the health and welfare LPA, it can be used by your attorneys while you still have mental capacity, but only if you wish. This is worth considering as it can be useful if, for some reason, you are physically unable to manage your finances for a time. But, for those who so choose, it can also be restricted to apply only after you have lost mental capacity.
How professional advisers help
So why would you use a wealth professional for all this? Although the forms are freely available on the UK government website (with guides and various support documents) and can also be filed online, we would still recommend getting support, not least as there could be various implications for your finances which you and your loved ones may not be aware of. But, in seeking professional advice – which should also include separate legal support – you can also link the choices you make with regard to an LPA to other documents, such as wills, and to your overarching wealth plan (and any sub components linked to specifics such as decumulation). It may also mean that you put in place an LPA earlier than is typically the case.
But another key reason is that it will help reduce stress in the long term, as there will be much more support for the reasons behind any decisions you have made and, therefore, more of an acceptance by family members that these really were your wishes and are there only for the proper support when it's needed.
Important information
The investment strategy and financial planning explanations of this piece are for informational purposes only, may represent only one view, and are not intended in any way as financial or investment advice. Any comment on specific securities should not be interpreted as investment research or advice, solicitation or recommendations to buy or sell a particular security.
We always advise consultation with a professional before making any investment and financial planning decisions.
Always remember that investing involves risk and the value of investments may fall as well as rise. Past performance should not be seen as a guarantee of future returns.